Feis will start at 9:00 A.M. with Figures

                  Doors open at 7:30 A.M.

         The Conference Center Niagara Falls

         101 Old Falls Street, Niagara Falls, N.Y.

        Lots of Room!  Bring Your Own Chair

                    As Seating Is Limited

                    No Coolers Please!

                   *** Please Note: No Outside food or Beverages

           Will be allowed in the Building. This will be strictly  Enforced

                                  Thanks For Your Cooperation!

               *** Food and Beverages Will be available for purchase***

             No Canadian Money will be accepted by the conference center

Please plan accordingly. We Apologize For Any Inconvenience This May Cause 

                Gate Fee -- $15.00 Per Family -- Must Be Paid With Entry

                              Pre- Registration pickup available

Friday, August 12th  from 7:30PM – 8:00PM at The Conference Center Niagara Falls

  Co-Charipersons: Meghan Fox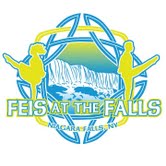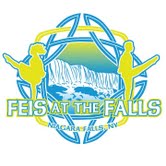 2016 NAFC Music Scholarships

                                           Under 15 Edward Callaghan Music Championship: Catskill Mt. Feis August8, 2016

                                               15 and over James Brennan Music Chamionship: Montreal Feis May 21, 2016

                                                                                     2016 NAFC Championships

                                                     Will be held jointly on Janurary 16, 201616, 2016 at the Arizona Grand resort.

                                                                                                   Phoenix, Arizona

       Feis At The Falls

        August 13, 2016

Please Check The Syllabus For Closing Info Etc.